Danielle Hosts "Fit To Hit" on the Tennis Channel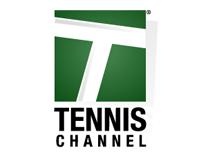 Tennis Channel is excited to introduce the new hosts of Fit to Hit… Danielle Demski  and Brad Benedict!
Starting August 16th you can see Danielle as the host of Fit To Hit on the Tennis Channel!
As a tennis junkie, she'll take you inside the world of sports nutrition and fitness to uncover the secrets that can give even the weekend player that winning edge. Danielle will travel to the hottest tennis destinations nationwide to show you how to get Fit To Hit!